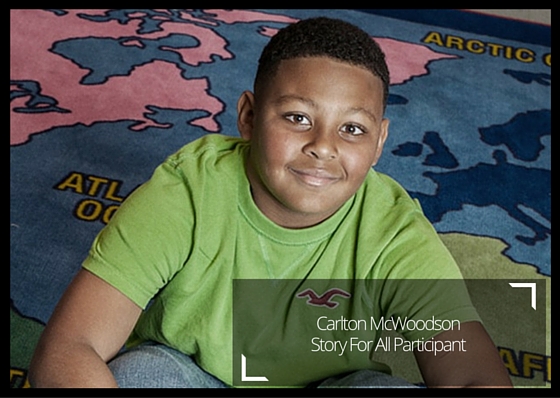 Story For All programs, trainings and products have impacted thousands of people across the country – and they depend on the generosity of supporters like you. It's thanks to you we've raised thousands to help create a culture of affirmation and heal communities. And we won't stop there!
 Checks should be made out to "Story For All" and be mailed to the following address:
Story For All
P.O. Box 361
Sunol, CA 94586
VOLUNTEER
Story For All volunteers support every aspect of our programs, from classroom teaching to transcribing, mentoring to admin support. Call or email us today to learn more about volunteer opportunities in your community.
SPREAD THE WORD
Know someone who might be interested in Story For All? Please connect us through email, our Facebook page, LinkedIn, or give us a call.
DONATE GOODS
We appreciate and can use everything from recording equipment to healthy snacks. Contact us to learn more!
MATCH YOUR GIFT
Many companies are interested in cause marketing and will match some or all of your gift to Story For All. Check with your employer to learn more about gift matching possibilities. We are happy to help with this process: Contact us.