Project BACK participant interviews
Youth participants describe how Project BACK has helped shift their perceptions of police officers: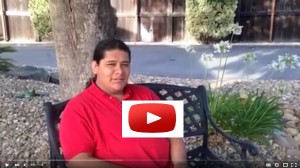 Lt. Armstrong ~ Oakland Police Department & Project BACK Participant
Oakland Police Lieutenant LeRonne Armstrong tells AJ+ that as an African American, sometimes it's better to change police culture from within.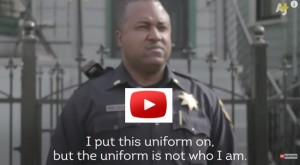 Testimonials
"This is what community outreach and organization is all about and when we involve the youth in the process then we start to effect meaningful change and progress!"                                   ~Anthony Finnell, Citizens' Police Review Board
"Students from our school have been meeting with police over the past few months to build relationships and come up with ideas on how to make police and students relationships better. I think this is just the start of something big for relations between police and students."                                               ~Jason Gardner, from a participating high school
"This has been a long time coming all of our ancestors are proud. Things can happen when you allow unity to lead the way."                                                                                                                                                                ~Barbara Howard
Project BACK
Project BACK engages youth, Oakland Police and BART Police Officers in dialogue and collaborative policy-making. This project is unique in its focus on mutual connection and healing as a foundational step to improving community relations and creating effective policy. The coalition of groups supporting the project includes the Oakland Police Department's Citizen Public Review Board, BART Police auditor team, City of Oakland Youth Commission, and three Oakland non-profits dedicated to community transformation: Story For All, Stay Alive Oakland, and Brilliant Minds.
Project goals include:
deepened connection and respect between youth and officers
development of a replicable model
implementation of effective policy reform
The project consists of a series of 5 gatherings between youth and officers at an Oakland high school. The first two meetings focus on connection and dialogue around community needs. The third meeting is a joint presentation to the student body. In the fourth meeting, the youth/officer team assimilates the students' input and work with an OPD policy expert to craft a proposal for submission and presentation Oakland City Council. For the final meeting, the team tracks the progress of their suggestions and reports back to the student body. This entire process is documented, evaluated, refined, and then brought to EOYDC. After thoroughly documenting and assessing the process, this platform will then be made available (through manuals and potentially digital tools) to high schools and other locations around Oakland, and beyond.